Congrats Skaters!
Congrats to Camryn and Brianna on passing their test! And congrats to Alaina and Addison on their recent competitions!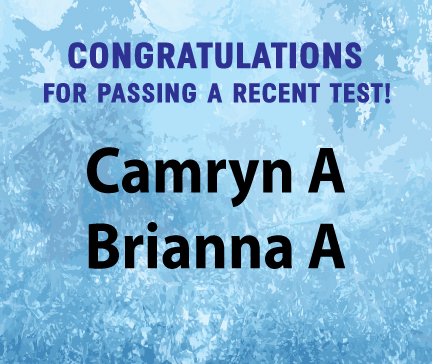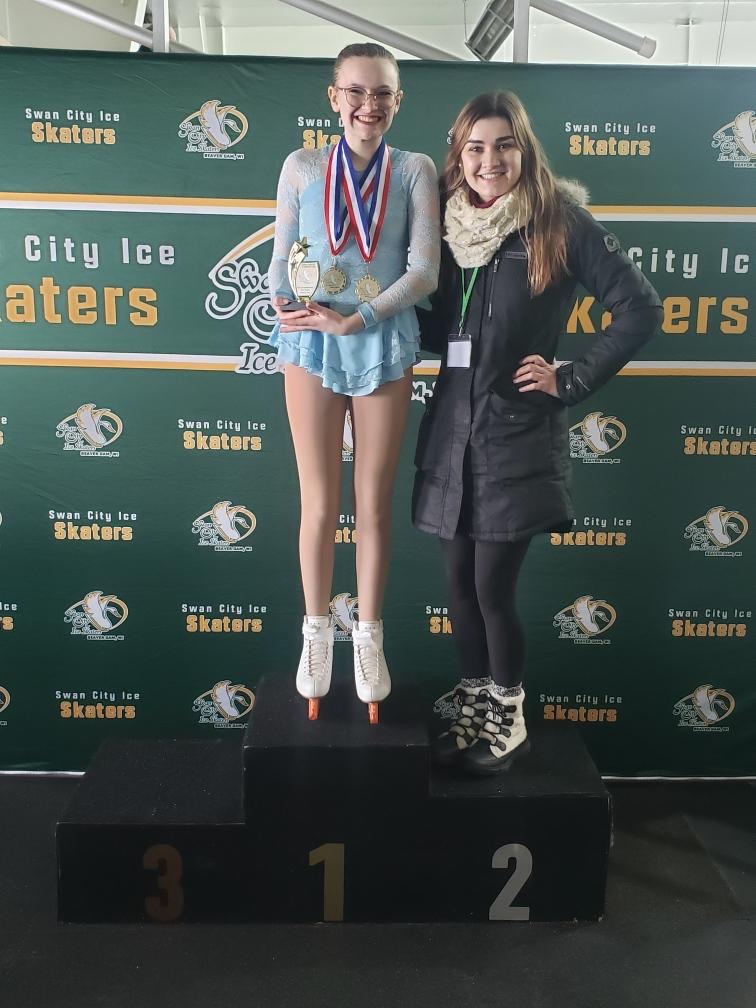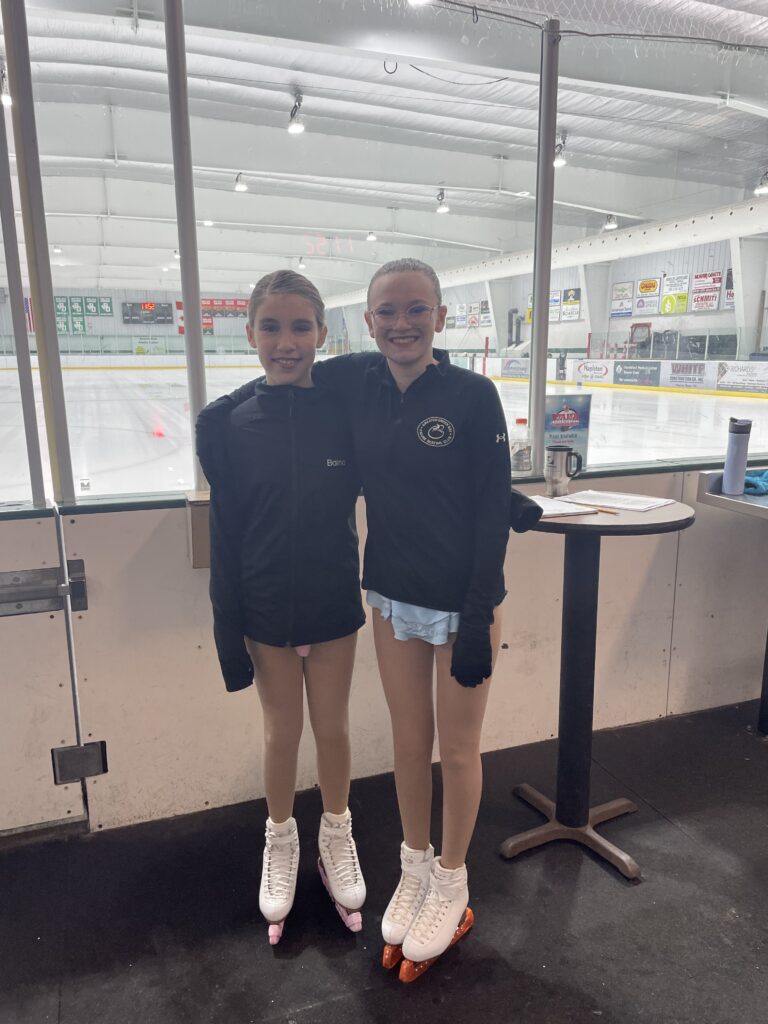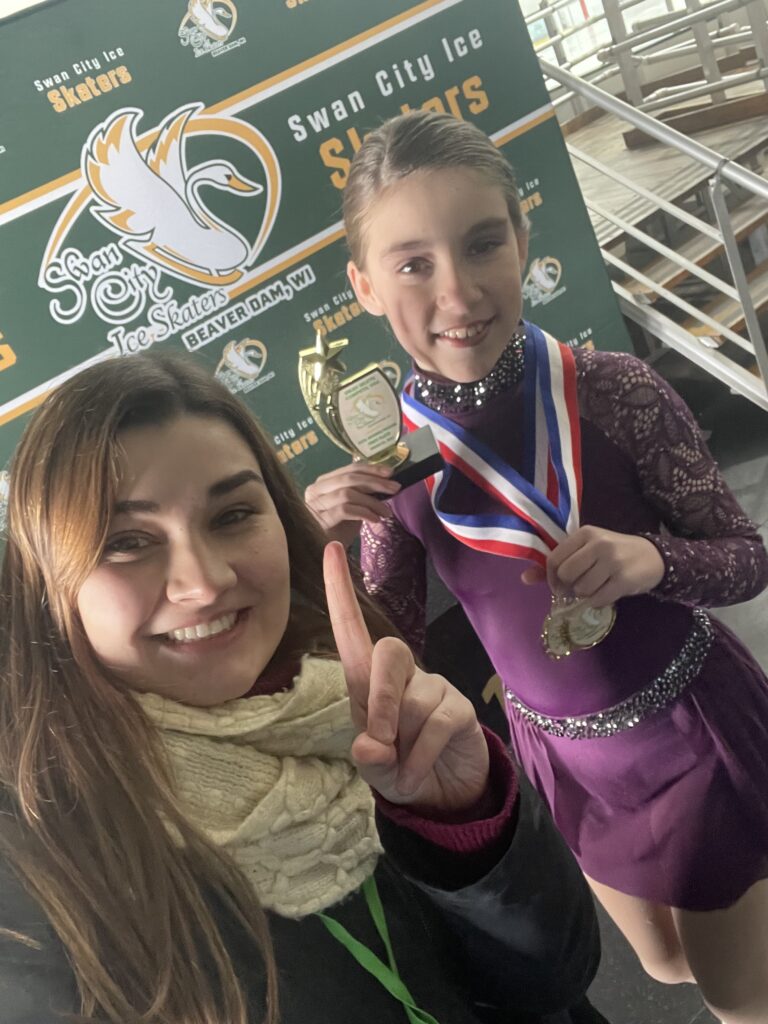 Save the date!
Save the date for July 10-15 for the Summer camp and test session.
Spring Show!
Things are getting planned for the big Spring Show! Please mark your calendar if you are in the show for the following dates:
Club skater Practices at Cornerstone Community Ice Center, Rink 3 from 4:00-9:00 pm:
Monday, April 24th
Thursday, April 27th
Monday, May 1st
Thursday, May 4th
*A more detailed schedule will be sent out very soon.


Dress Rehearsal at Cornerstone Community Ice Center, Rink 3:
All skaters must attend: May 5th @ 5:30-9:00 pm
REHEARSAL ATTENDANCE IS MANDATORY!
Show information: Location – Cornerstone Community Ice Center, Rink 3 Date/Time – May 6th at 1:00 pm and 6:00 pm
Happy Birthday!!
4/3 – Carsyn Johnson
4/10 – Addison Debbout
4/18 – Lydia Flanigan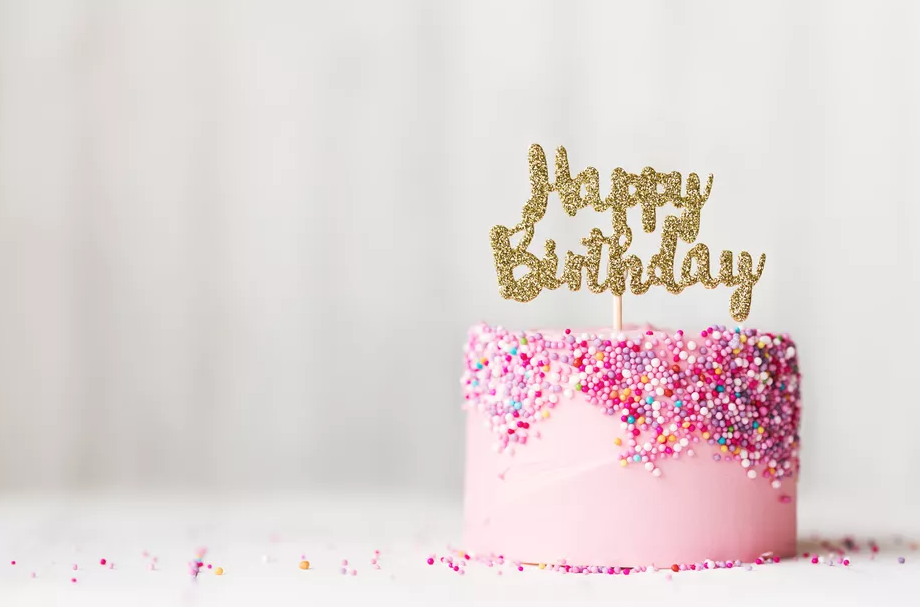 The Winter II Session is underway! Happy to have another great group of skaters!
Spring Session – Registration Opens April 9.
Dates: April 22, 29 May 13, 20 June 3, 10 (6 week session)
Time: 8:30am-9:30am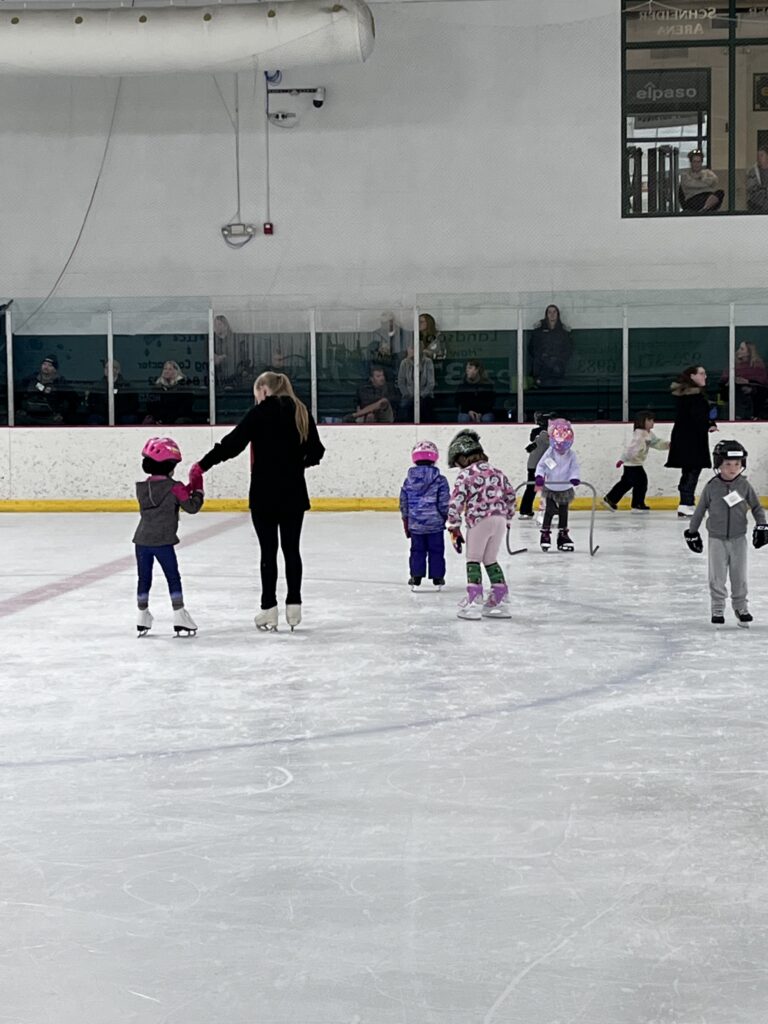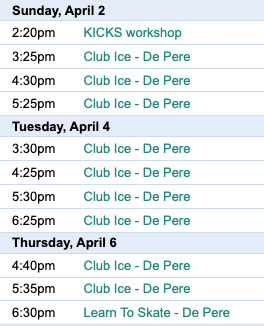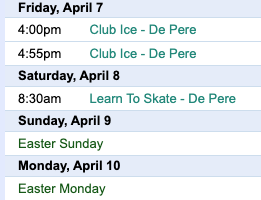 Ice Schedule
All ice must be contracted by 11:59 pm the day before the session. If you miss that deadline and want to skate, you can use a coach's reserve to still skate.
Reminder that a skater can skate on club ice without a coach. This is a great opportunity for practice time.
To access the full calendar use this link.
Wisconsin Skating's Prospective Skaters Day!
Future Badgers!!
Calling all high schoolers and students transferring to UW-Madison! We are hosting a Prospective Skaters Day on April 2, 2023! Here, students can learn more about our club and collegiate skating – there will be an information session followed by an on-ice practice session (so bring your skates)!

Fill out this form to register for the event! Registration closes 4/1.

Follow us on Instagram (@wisconsinskating) to stay updated on the event, or contact fscuw.recruitment@gmail.com with any questions.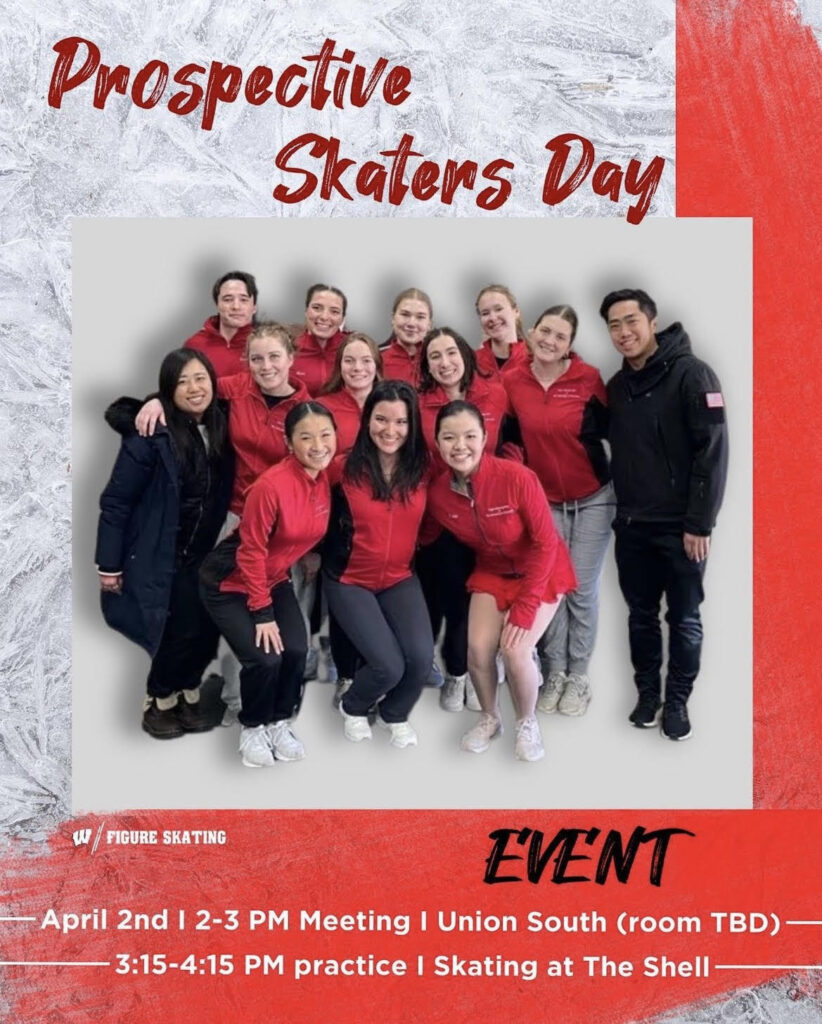 Club Fundraisers
All ways to raise money for the club: https://greatergreenbayfsc.com/members/fundraising/
KICKS Fundraiser
KICKS is holding a fundraiser with KWIK TRIP! Car wash cards are 5 ultimate washes for $36. There are also regular gift cards in increments of 5, 10, 20, 25, 50, 100, 200, and 500. See any KICKS team member for purchase.
Competitions and Test Sessions:
Watch the national Entryeeze website for additional competitions. From the homepage, click Skaters, then use the state menu.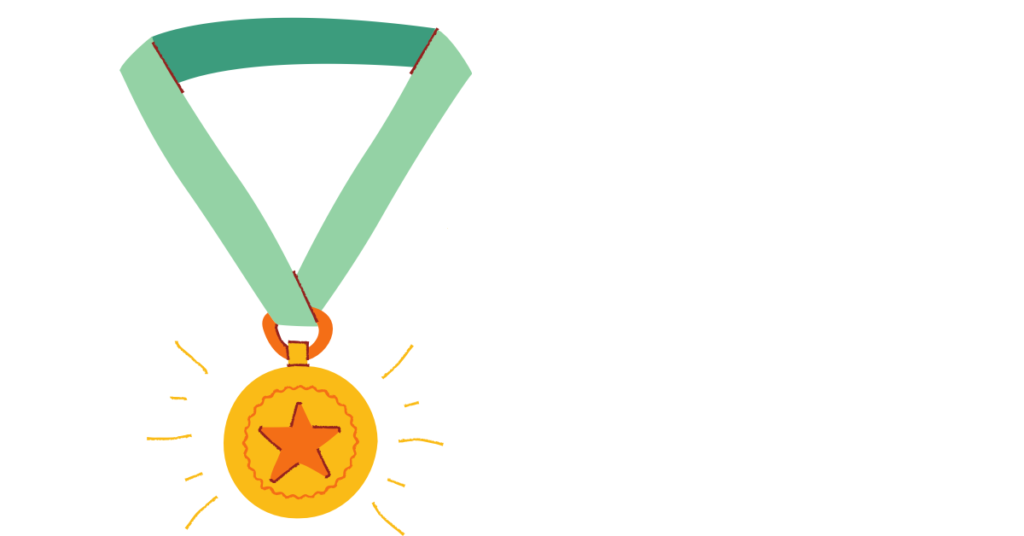 Subscribe to the Newsletter
Click on the "Follow Us" link below to subscribe to the newsletter. Video instructions.

Comments, Questions Concerns for the GGBFSC Board?
We have a form! We want to help. This form is submitted to only the Executive Board which is made up of the GGBFSC President, Vice-President, Secretary and Treasurer. Submissions are treated with the strictest confidentiality to maintain the integrity of all parties involved.
Drop us a line!
Please submit all announcements for the newsletter by THURSDAY the week you would like the information to be added to the newsletter.
We would love to share pictures of our skaters on Facebook and Instagram.