The Greater Green Bay FSC welcomes you to test in-person on Friday, December 2nd at our virtually judged test session!

The test will be held at the De Pere Ice Arena 1450 Fort Howard Ave in De Pere, WI from 8am – 6pm. The test session will be run like an in-person test session, but will be judged virtually. Meaning there will be no judges at the test session, but the skater will have a full sheet of ice to test on themselves. Depending on the number of testers we have, we may be able to allow testers to run their program more than once. Coaches will be responsible for recording and uploading videos as they would for any other virtual test session.

We are bringing in Alex Gamelin as the dance partner for this test session. Partner practice ice will be held on Thursday, December 1st from 8am – 6:30pm at the De Pere Ice Arena. Skaters may choose to record their tests during partner practice and/or at the test session on the 2nd. Partner practice will be assigned upon registration. Please be advised Alex's partner practice ice fees and testing fees are NOT included in your test registration fee and will be required to be paid at partner practice directly to Alex.

Alex's Fees:
Partner Practice:
$25/15 minutes – Preliminary – Silver Dances
$30/15 minutes – Pre-Gold – Gold Dances
$35/ 15 minutes – International Dances
Dance Partner Test Fee:
$20 – Preliminary
$25 – Pre-Bronze
$30 – Bronze
$35 – Pre-Silver
$40 – Silver
$50 – Pre-Gold
$60 – Gold
$75 – International
Video uploads and all necessary forms are due by 11pm on Saturday, December 3rd. Judges have until 11pm on Sunday, December 11th to return their results. Once you register to test, you will receive an email with more information on video recording and submission.

If you have any questions, please contact our test chair at ggbfsctestchair@gmail.com.
Other Test Sessions & Competitions:
Eagle River – Jan 6-8, 2023
Please note, registration process:
1. Complete your registration forms.
2. Scan and email a copy (or picture) of your completed registration form to our email address: eagleriverskatingcamps@gmail.com (this will be your priority timestamp)
3. MAIL your original forms and your registration fee or full payment (Payable to the ERFSC) to:
4. PLEASE write a separate check for Test Fees!!! Test forms are not due with your camp forms.
VFSC Test Session – Jan 20, 2023
Fox Cities Winter Classic – Jan 20-22, 2023
---
Mosinee Badger Games – Jan 26-29, 2023
register by Dec 16th for a discounted entry fee
GGBFSC Members Testing at a Non-GGBFSC Test Session need to have a signed permission form:
Test forms can be signed by :
our test chair, Melissa Hukriede,
an executive board member:

Sarah Schoen, Carl Black, Billie Sedlacek or Holly Flanigan.
Please give them 24 hours to sign and return forms.
Test Chair
GGBFSC CLUB MEMBERS: Please check the Volunteer section on Entryeeze after the registration closes. Remember, if your family has a skater testing you are required to volunteer.
Looking for a medal to share your TESTING accomplishments?
GGBFSC has a few for sale!! Please contact Sarah Schoen if interested at ggbfscboard@gmail.com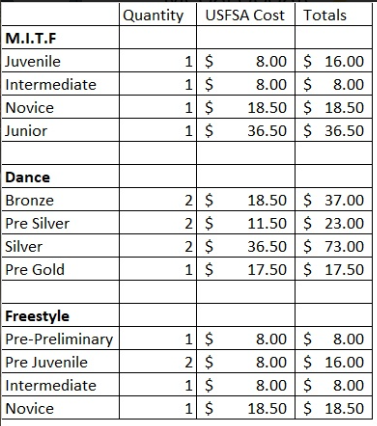 ---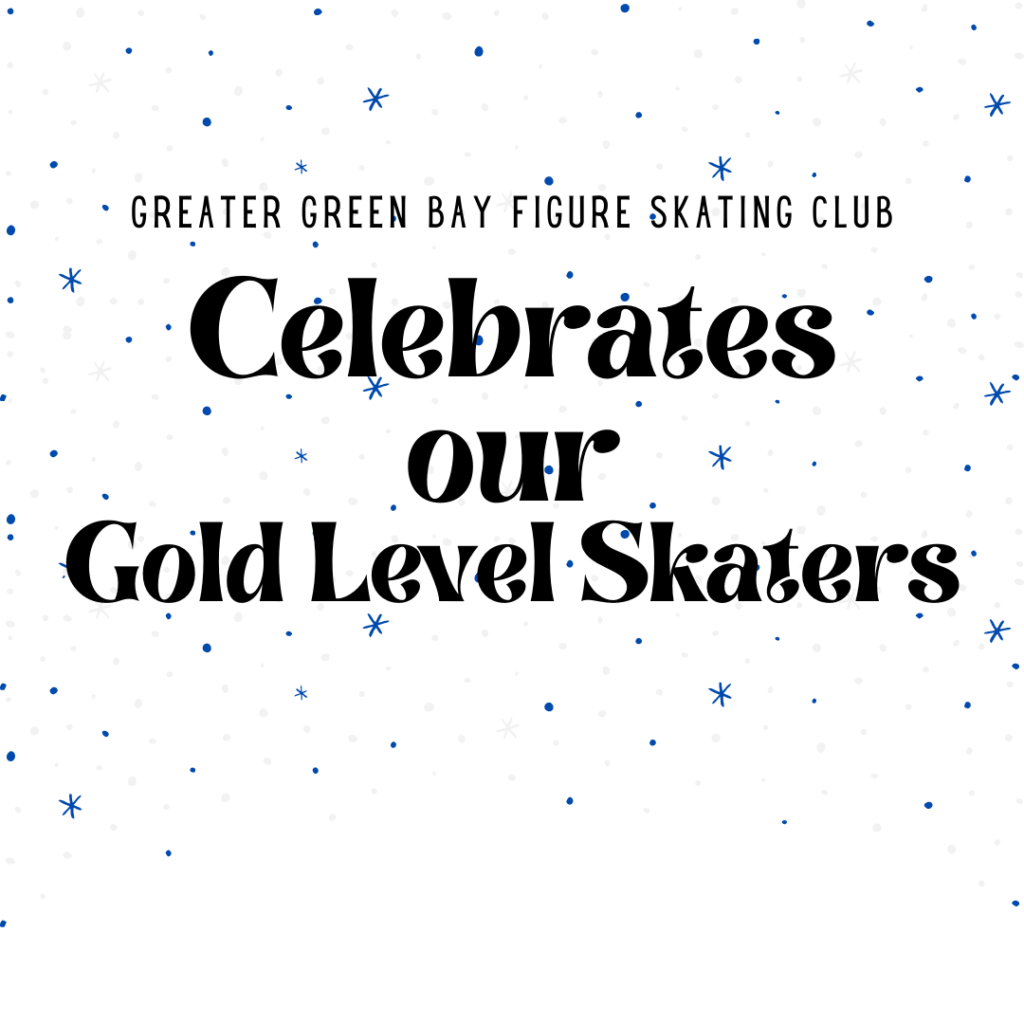 ---
Gold Medalists
Moves in the Field
Brittyni Carlson
Heather Flannery
Sophie LeMieux
Valya Flannery
Lily Brabazon
Sara Zeitler
Nicole Barr
Mikayla Garrot
Sierra Harris
Ava Hukriede
Leah Johnson
Charlee Katzka
Molly Kelly
Anna Kendall
Margaret Nyland
Kayleen Smeaton
Alaina Theis
Veda VanErem
Payton Winkler
Lydia Flanigan
Emily Klarkowski
Quadruple Gold Medalists
Brittyni Carlson
Heather Flannery
Sophie LeMieux
---
Gold Medalists
Solo Free Dance
Brittyni Carlson
Heather Flannery
Sophie LeMieux
Valya Flannery
Lily Brabazon
Sara Zeitler
Charlee Katzka
Anna Kendall
Ava Hukriede
Veda VanErem
Triple Gold Medalists
Brittyni Carlson
Valya Flannery
Heather Flannery
Anna Kendall
Sophie LeMieux
Lily Brabazon
Sara Zeitler
---
Gold Medalists
Partner Pattern Dance
Brittyni Carlson
Heather Flannery
Sophie LeMieux
Lily Brabazon
Sara Zeitler
Michelle Garot
Leah Johnson
Molly Kelly
Anna Kendall
Emily Klarkowski
Double Gold Medalists
Brittyni Carlson
Valya Flannery
Heather Flannery
Leah Johnson
Sophie LeMieux
Charlee Katzka
Lily Brabazon
Sara Zeitler
Molly Kelly
Anna Kendall
Ava Hukriede
Veda VanErem
Emily Klarkowski
---
Gold Medalist
Free Skate
Brittyni Carlson
Heather Flannery
Sophie LeMieux
Valya Flannery
Sara Zeitler