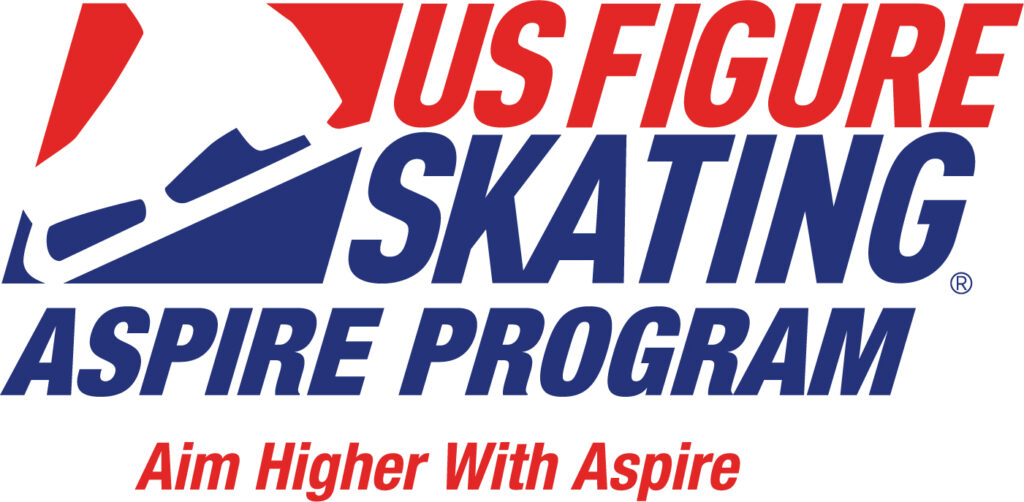 The U.S. Figure Skating Aspire program helps beginning figure skaters make the transition from learn to skate group classes into U.S. Figure Skating membership. Designed to go hand in hand with U.S. Figure Skating introductory membership, Aspire is intended to boost member retention, keep skaters on the ice and teach young athletes and their families what it means to be a figure skater.
---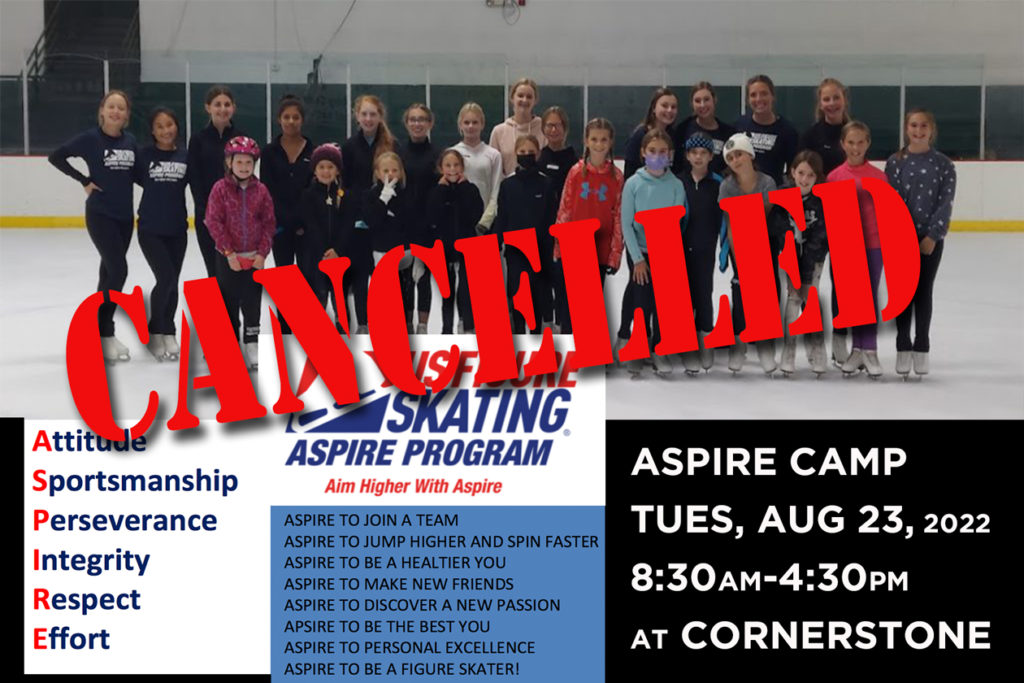 Come Join us!
Article about the program: USFS Learn to Skate Article about GGBFSC's Aspire Program.
Camp Information
Session Activities
Aspire Camp will be held at Cornerstone Community Center located at 1640 Fernando Dr., Ashwaubenon, WI 54115
The Aspire Camp will be held Tuesday, August 23rd 10am – 4pm.
All classes will be taught by Learn to Skate coaches and apprentices

Goodie bag for all participants!

How to Register:

Must have a current Learn to Skate or Club membership
Must have completed Learn to Skate Basic 4
Please register with this Registration Form
Camp fee is $80
Learn to Skate Membership (if you need to renew is $22)
Registration must be received by Aug 19

Things to bring to camp:

Packed lunch
Filled water bottle
Gloves/Hat
Skates
Tennis shoes
National Dynamic Warm Up – This dynamic warm-up takes about 10 minutes and will have your skater feeling ready to hit the ice.
Edge Class – A great way for skaters to continually develop and improve their skating skills. Good edge quality results in a confident and controlled movement.
Jumps/Spins – Skaters will learn different types of jumps and spins.
Stretching – Skaters will learn the importance of stretching before taking the ice.
Into to Ice Dance – Ice Dance is based on different aspects of dance, including rhythm, interpretation of the music and precise steps.
Into to M.I.T.F and Freestyle – Moves in the Field (MITF) are designed to teach the skills necessary to attempt increasingly more difficult free skating elements.

Freestyle tests show skaters can perform required elements within a choreographed program.

Intro to Synchronized Skating – Synchronized Skating is a team sport in which eight to 20 skaters perform a program together.
Free Skate/Games – Coaches and skaters can have fun working on what they learned and playing games.
Off ice activity – Activity to be determined.
---