Test Session Announcement!
The GGBFSC is hosting an in-person gold panel test session on Saturday, November 11th from 8am-6pm at the Cornerstone Community Center.
More details HERE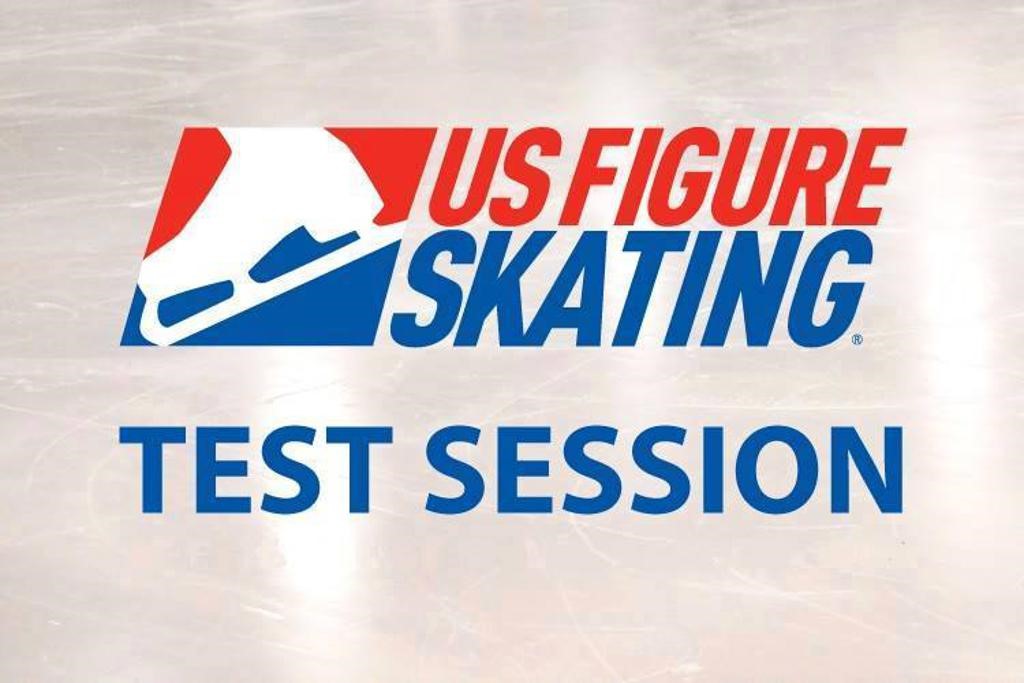 Nancy Kerrigan!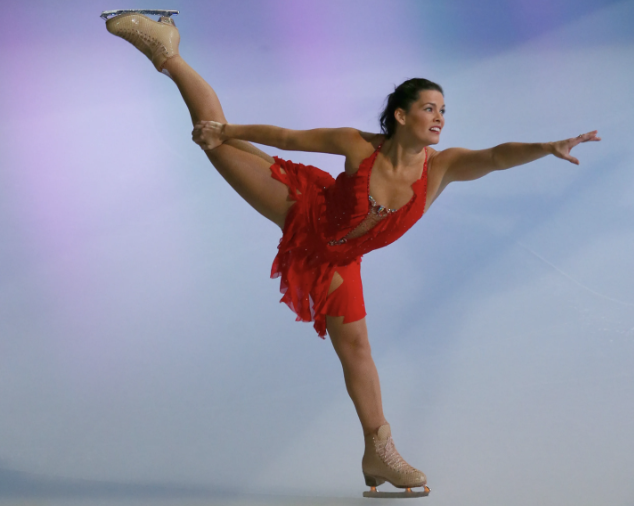 There is a clinic with Nancy Kerrigan in Escanaba! The date is Saturday, Nov 4, and the clinic will have a youth group (Basic Skills level 4+) and an advanced group (must have passed pre-preliminary singles). If you think any of your skaters may be interested, they can find registration information at www.eafsc.com, under the registration tab.
Tests Passed!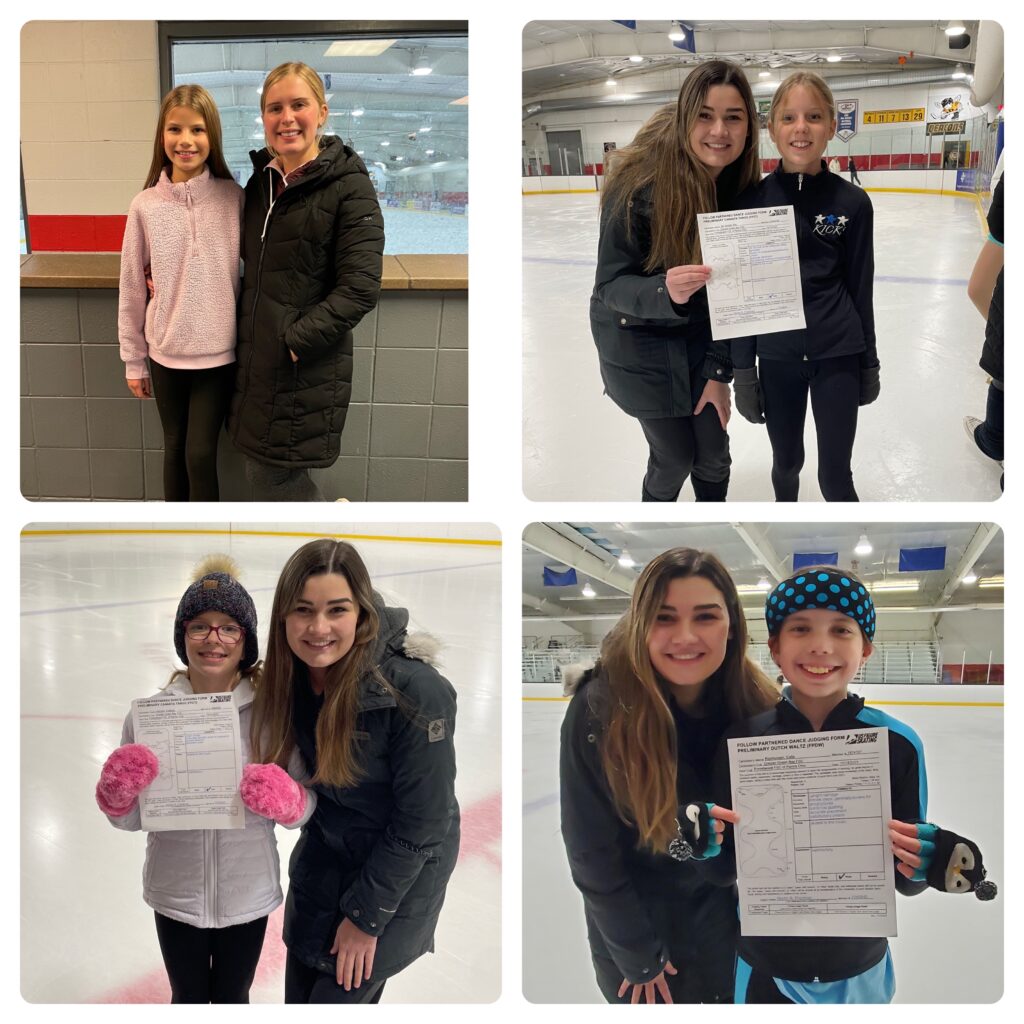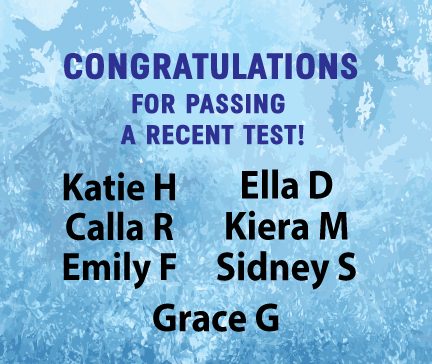 Open Skate!
The Club will be hosting 2 open Skates to fundraise! Come and join the fun and help support the club!
October 13: 6-7:20pm
November 17: 6-7:20pm
Cost will be $10/$2 for Skate Rental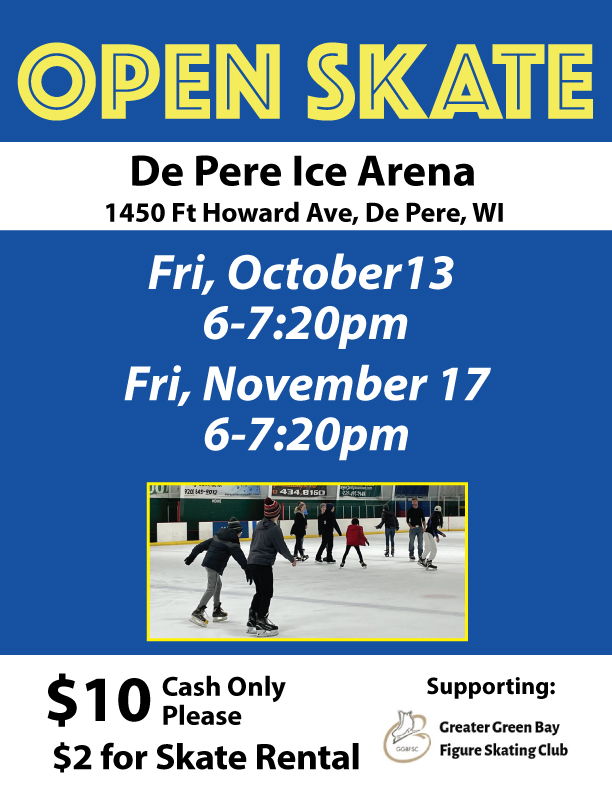 The next session of LTS starts Nov 2. Registration opens on Oct 22.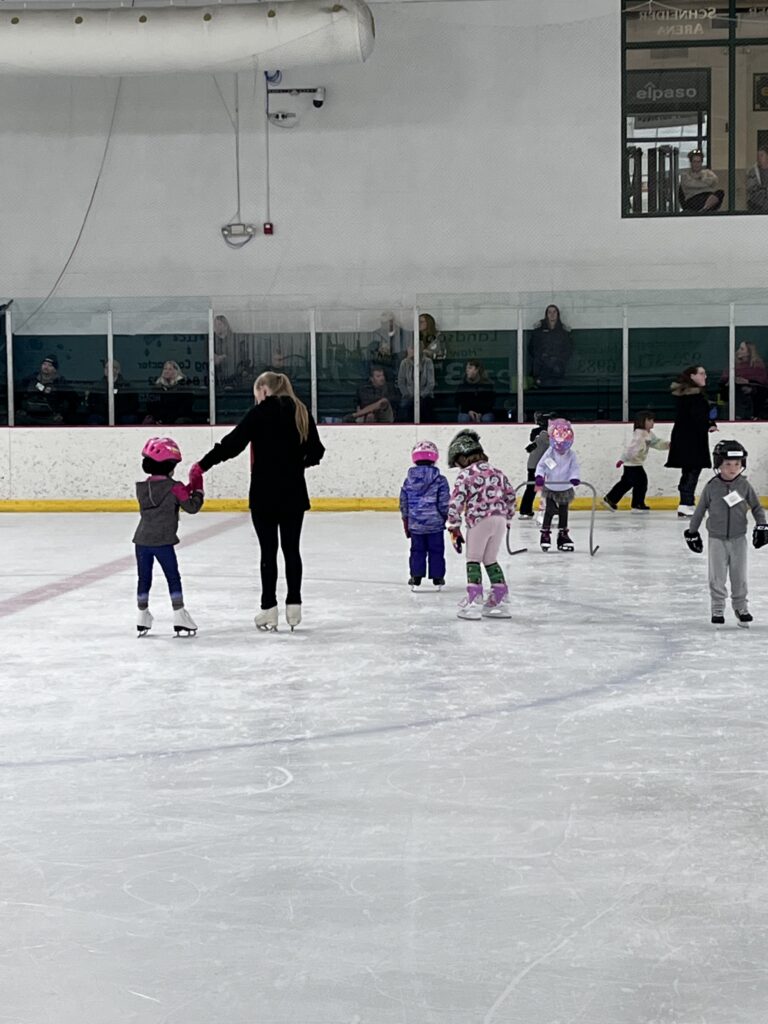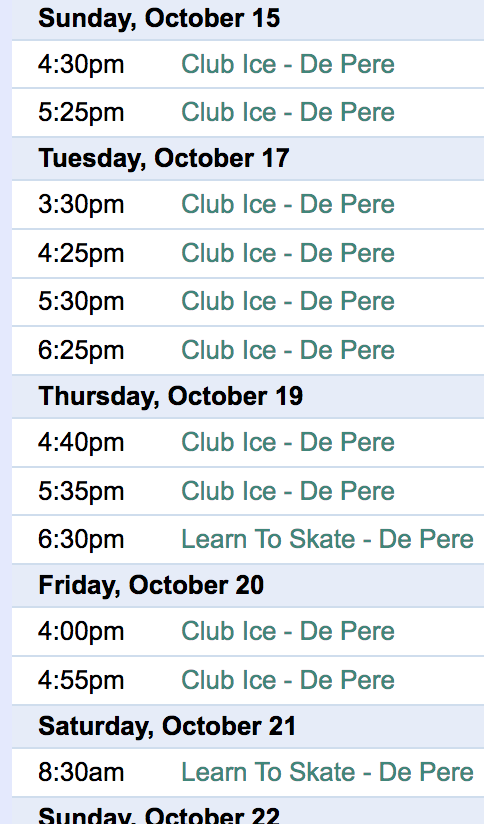 Ice Schedule
All ice must be contracted by 11:59 pm the day before the session. If you miss that deadline and want to skate, you can use a coach's reserve to still skate.
Reminder that a skater can skate on club ice without a coach. This is a great opportunity for practice time.
To access the full calendar use this link.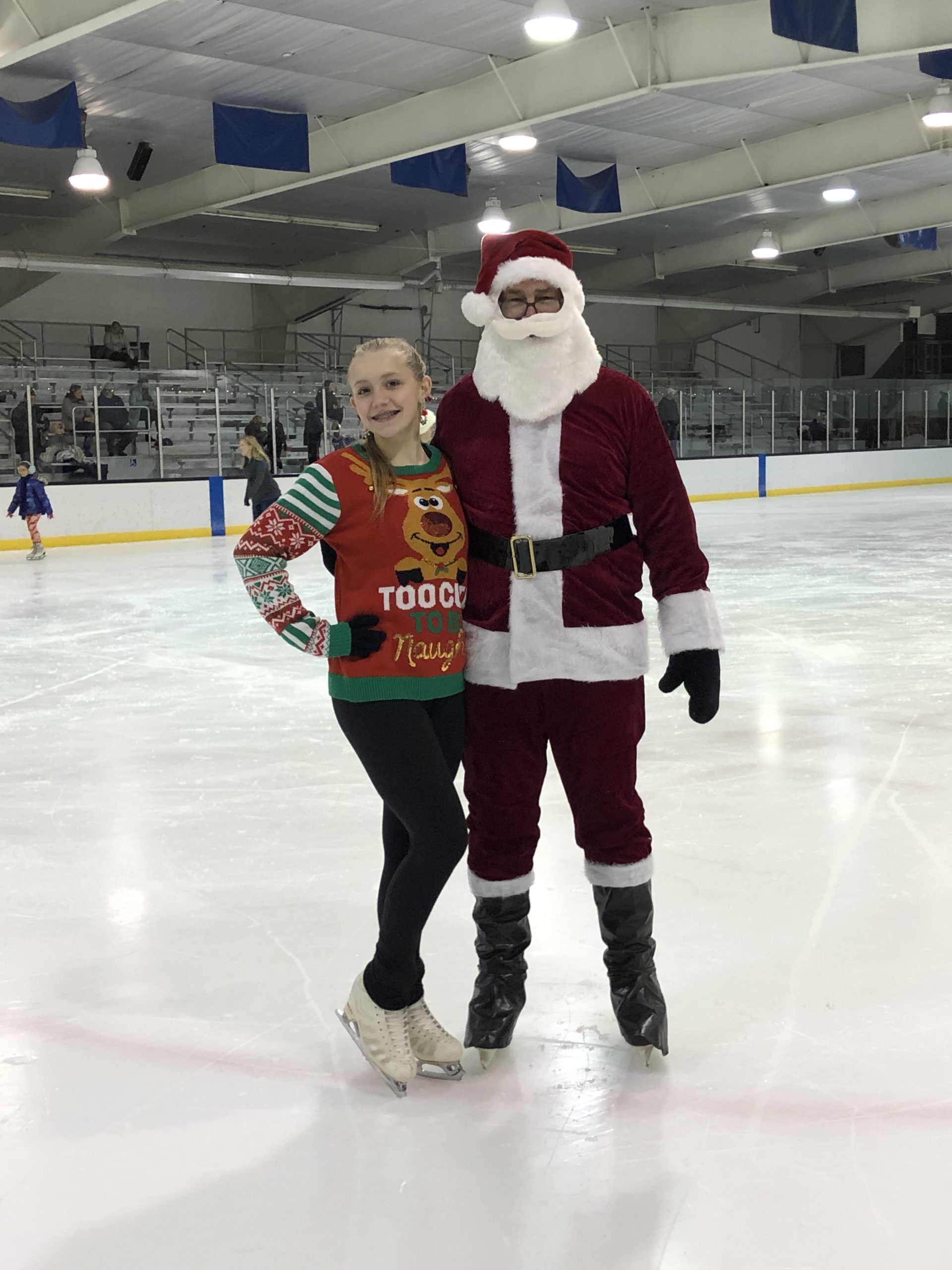 Christmas Ice Show
Save the date! Christmas Ice Show will be Sunday, December 17. Note the date correction!
Club Fundraisers
All ways to raise money for the club: https://greatergreenbayfsc.com/members/fundraising/
Reminder that every family needs to raise $200 of fundraising for the year.
Competitions and Test Sessions:
Watch the national Entryeeze website for additional competitions. From the homepage, click Skaters, then use the state menu.
Eagle River Camp – Oct 27-29
Chippewa Falls Compete USA Competition and Test Session – December 10th. Deadline Nov 18. Register here.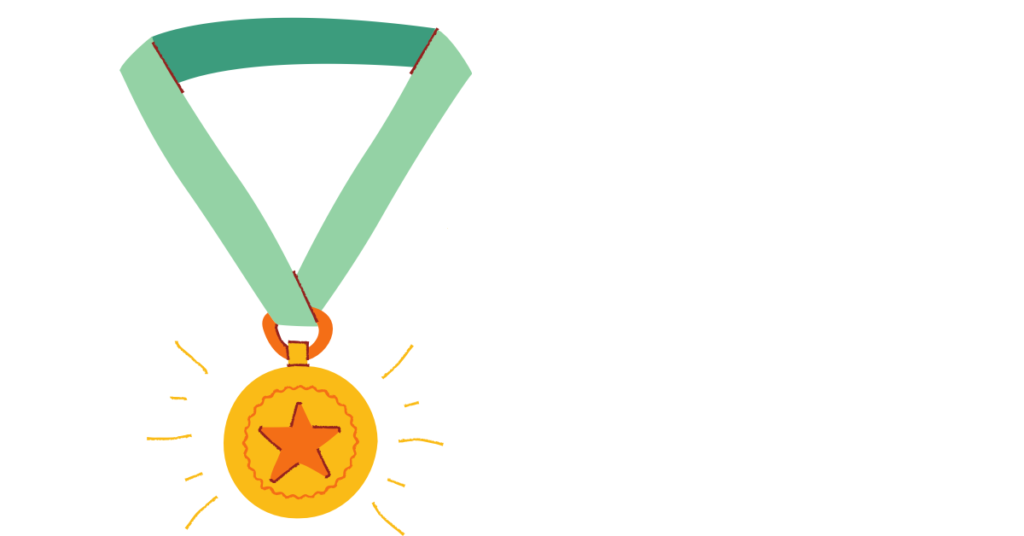 Subscribe to the Newsletter
Click on the "Follow Us" link below to subscribe to the newsletter. Video instructions.

Comments, Questions Concerns for the GGBFSC Board?
We have a form! We want to help. This form is submitted to only the Executive Board which is made up of the GGBFSC President, Vice-President, Secretary and Treasurer. Submissions are treated with the strictest confidentiality to maintain the integrity of all parties involved.
Drop us a line!
Please submit all announcements for the newsletter by THURSDAY the week you would like the information to be added to the newsletter.
We would love to share pictures of our skaters on Facebook and Instagram.