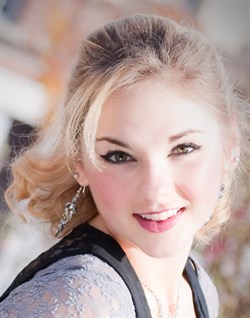 Private Lesson Rate:
$50 / hour
Skating Background:
5 years professional ice show experience with Holiday on Ice and various US shows as a principle, semi principle, chorus, pair step out, and pair understudy, a member of the International Skating Training Academy in Holland, Trained with Olympic coaches for singles and pairs worldwide
Personal Levels Attained:
Senior Freeskate, Senior MIF, Gold Dance, Senior Solo Freedance, Preliminary Pairs, Senior Regional Competitor, Experience in adagio/pairs and free dance, PSA certified
Professional / Coaching Experience:
8 years coaching experience, 11 years basic skills coaching experience, Creator and coach of P.O.S.E. (Power of Skating Edges) classes and clinics taught at various clubs in central Wisconsin
Other Credentials:
ACE certified personal trainer, 2012 Basic Skills Director, 2010 & 2011 Co-Show Director, 2012 & 2013 on ice show director. Show creator and coordinator for A Night On Ice featuring special guest Ryan Bradley in 2013, Creator and owner of skating gifts and accessories company Skating Inspirations, professional photographer.
Personal Background:
Love to travel, workout and Picskate (rollerblade version of ice skating. Figure skating boots with a special wheel blade that has a rocker and "toepick" to do the same tricks on ice anywhere without ice ) Have a small schnoodle dog named Buddy.