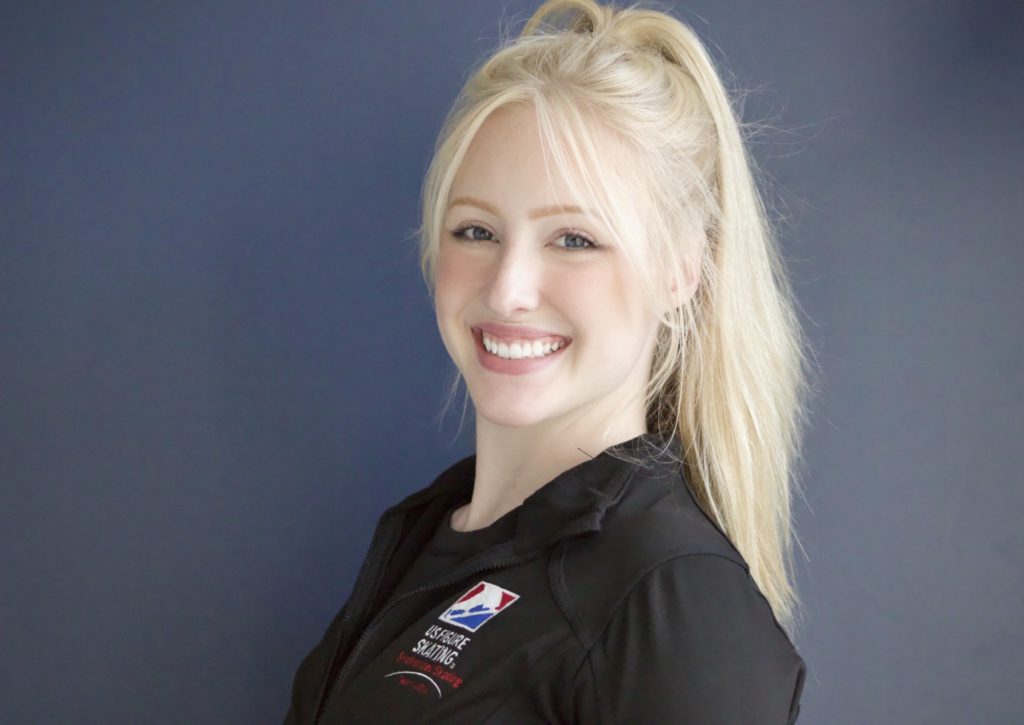 Private Lesson Rate:
$ 35 per hour
Skating background:
4 years competitive experience as Team USA on junior/senior synchronized skating teams. Former member of New York Skyliners senior synchronized skating team. 18 years of individual figure skating experience and 10 years of synchronized skating experience.
Personal levels Attained:
I began skating at 3 years old at GGBFSC, following behind my older sister. I competed individually for many years and began skating synchro at the Fond du Lac FSC at 9 years old. I attended college at Quinnipiac University in Connecticut studying nursing for two years before transferring to Bellin College in Green Bay. I am currently a Behavioral Technician in the Green Bay area as well! If I am not at school or working, I am spending time at home with my family.
Other Credentials:
Gold Freestyle, Gold Moves in the Field, Gold Dance, two international dances passed, 2020 World Synchronized Skating Team member.
Personal background:
1 time synchronized world competitor, 7 time synchronized national competitor, 5 years ballet experience.